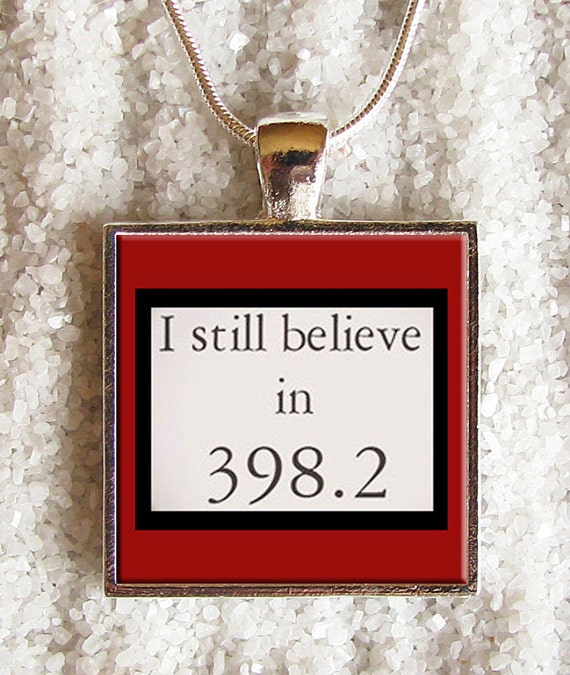 While browsing around Etsy the other day, I stumbled upon a necklace that bore these words: "I still believe in 398.2." Naturally, having no idea what this meant, I immediately opened up a new tab and Googled it.
Now, "I still believe in 398.2" is one of my favorite sayings. It ranks just under "Live like there's no midnight," a Cinderella reference that I partially credit for both the name of this blog and a key scene in Desperately Ever After. The number 398.2 corresponds to the folktales, fairytales, and fables section of the library. Thank you, Dewey Decimal.*
The pendant above, offered by Newartpendants, is just one of many iterations of this saying. Check out more offerings here. Perhaps you deserve an end-of-summer treat?
*Yes, I know the founder of this system was Melvil Dewey, not Dewey Decimal. But the latter sounds so much more fun 😉